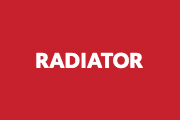 Radiator Digital
Radiator Digital is a Digital Marketing & Web Design Agency keeping up to speed with the latest trends and combined with an enthusiasm that will drive your business. 
As their go-to web development partner for Umbraco, DigitallyMedia works closely with the creative team to bring their innovative ideas to life with a wide array of technical skills. We work embedded with Radiator Digital projects, taking part in sprint calls and using the same toolkit. 
DigitallyMedia helps Radiator Digital scale engineering capacity to meet demand, whilst maintaining quality standards and a collaborative working relationship.